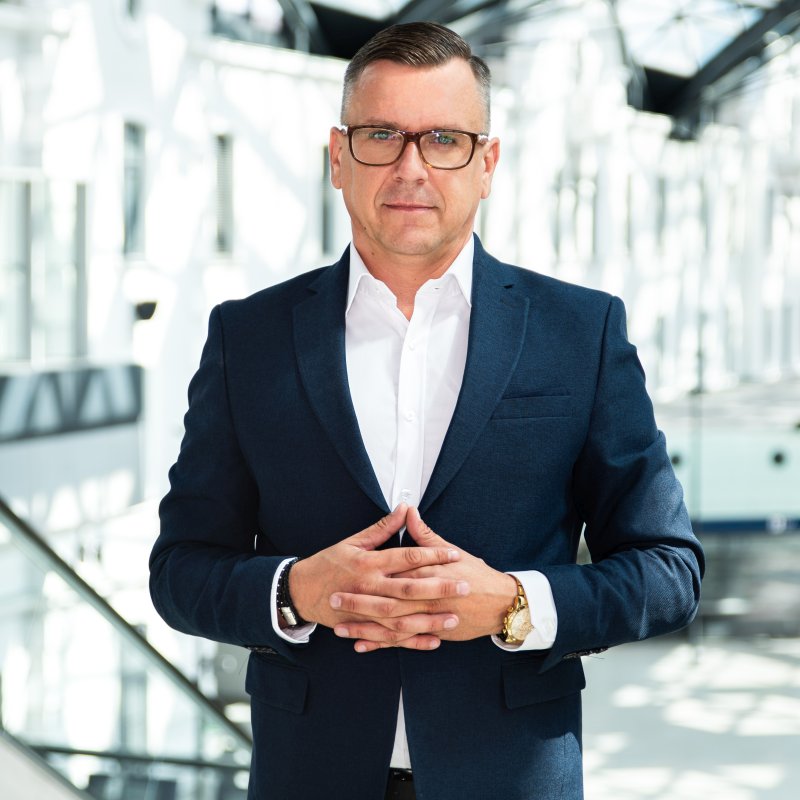 Marcin Kapuściński
"You have to learn the rules of the game.
And then you have to play better than anyone else."
Marcin is the head of K2 Group. He holds the Statutory License in Real Estate Agency no. 6572. He is related to the real estate market since 1990s – and he started work in Łódź area in 2010. A visionary and an optimist, he always fights until the end – the final victory. He is a local patriot and sees a great potential in Łódź. Marcin truly cares about the growth of the city and wants to have his share in attracting and supporting new investors. He is open to ideas, appreciates professionalism, individualism and commitment, and believes another human being is the greatest value. Marcin's experience is extensive – with a few hundred completed transactions under his belt, he is a great negotiator and an expert in transactions with complex legal status. He was successful in handling hotel real estate sales transfers in Lower Silesia and used to manage sales of large development investments. Marcin is progress-oriented and applies care even to the tiniest details, striving to perfection. His dream is to build a strong K2 Group brand, focusing both on business investors and private customers, and based on the highest operating standards.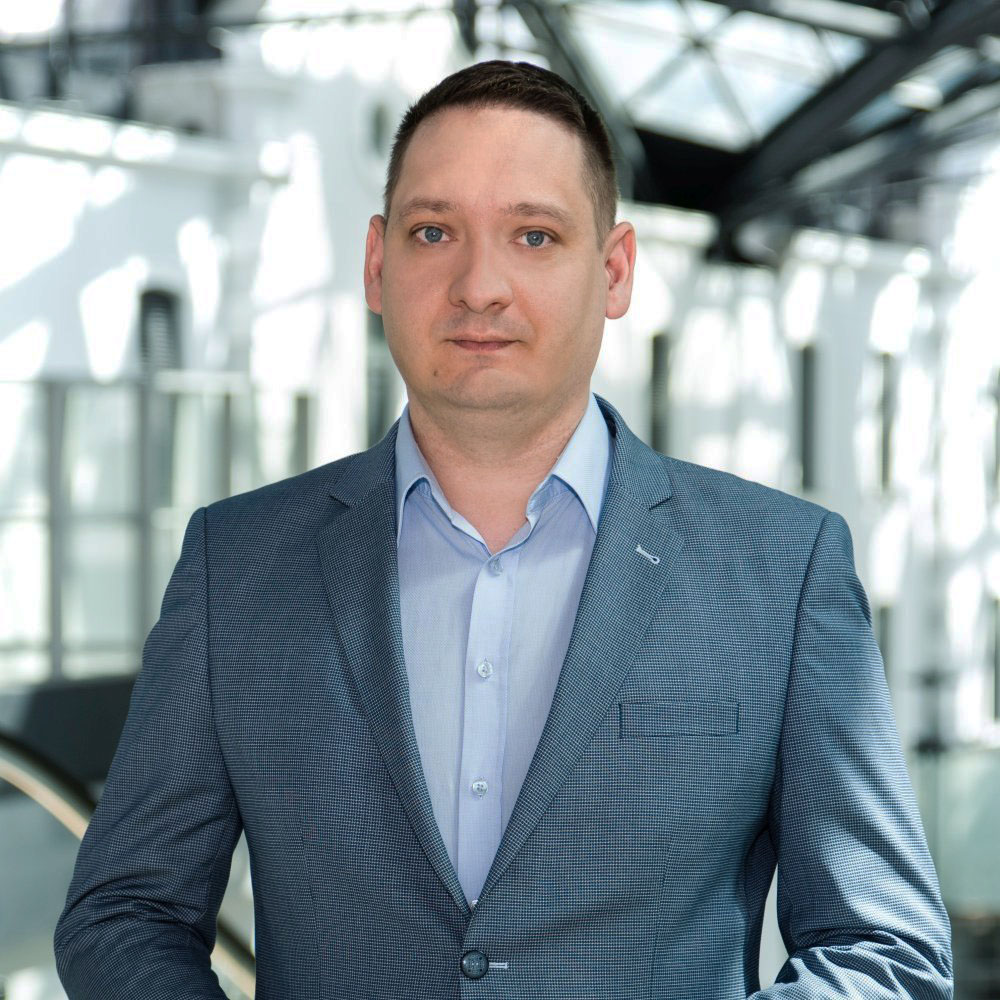 Sebastian Maraszek
"To have great achievements, you need great objectives first."
Sebastian is the deputy director of K2 Group. As an expert in marketing and management, he has excellent sales performance. He graduated from the Faculty of Management of the University of Łódź. Since 2012 he is enjoying continued significant success in the real estate market. Sebastian specializes in lease transfers and sales of high standard apartments and houses. A tough negotiator, he always acts quickly, accurately and in a decisive manner. He approaches the needs of his Customers with greatest care. Sebastian speaks fluent English.
Damian Ćwik
"When they ask me, how much is two plus two, I always answer: are you buying or selling?"
Damian is a natural born salesperson, active in Łódź market for more than eight years. He worked for the largest companies in the region. A creative, goal-oriented and outspoken person, Damian radiates optimism and smile. He is an expert in lease market and works quickly and in a decisive manner. Along with sales and lease of residential real estate, Damian also deals in commercial properties and land plots.
Claudia Aleksandrowicz
"Every obstacle yields to stern resolve."
Claudia works for K2 Group since 2015. At the beginning she focused on lease management and coordinated the office work. She was simultaneously studying law at the Faculty of Law and Administration of the University of Łódź and developed her knowledge and practical qualifications in scope of residential flat lease transfers. At the moment Claudia is performing lease transactions on her own and boasts a great sales record.
Marta Łuczak
"Ptaki pokładają wiarę w sile swoich skrzydeł, a nie w gałęzi, na której siedzą."
Marta graduated from the Faculty of Economics and Sociology of the University of Łódź, majoring in Investments and Real Estate. In K2 Group, she handles lease transfers. Ambitious and smiling. She persistently pursues her goal. She approaches each task individually and with great commitment. In her work, she is primarily guided by professionalism, high quality of services and patience.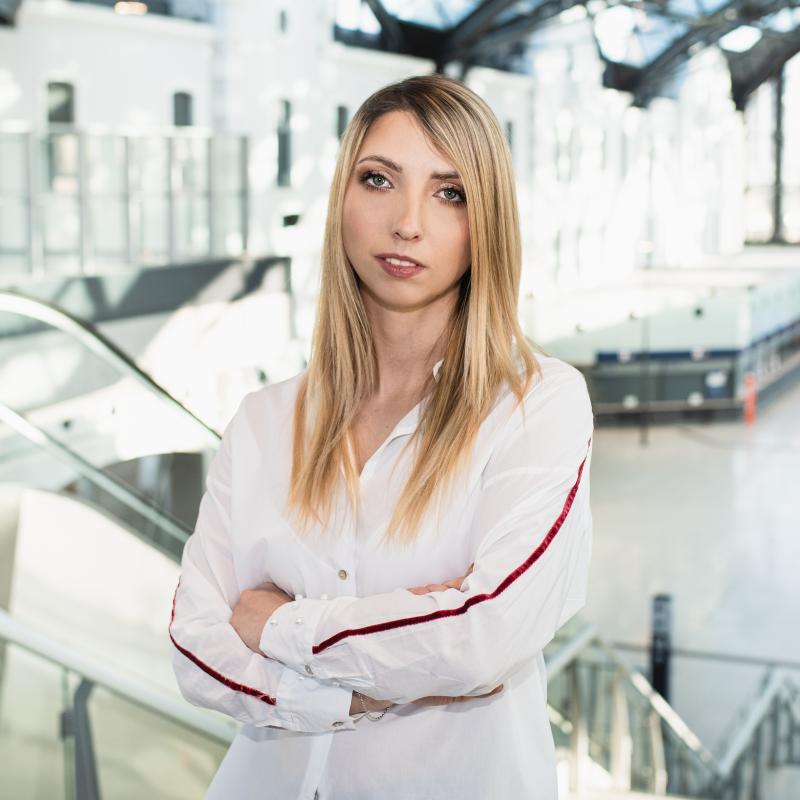 Angelika Chrostek
"We grow by challenging ourselves."
Angelika graduated from the Faculty of Economics and Sociology of the University of Łódź. Within K2 Group she is coordinating the office work and management of leased apartments. In work, she shows meticulousness and excellent organization of time. She is focused on a professional and individual approach to each case.